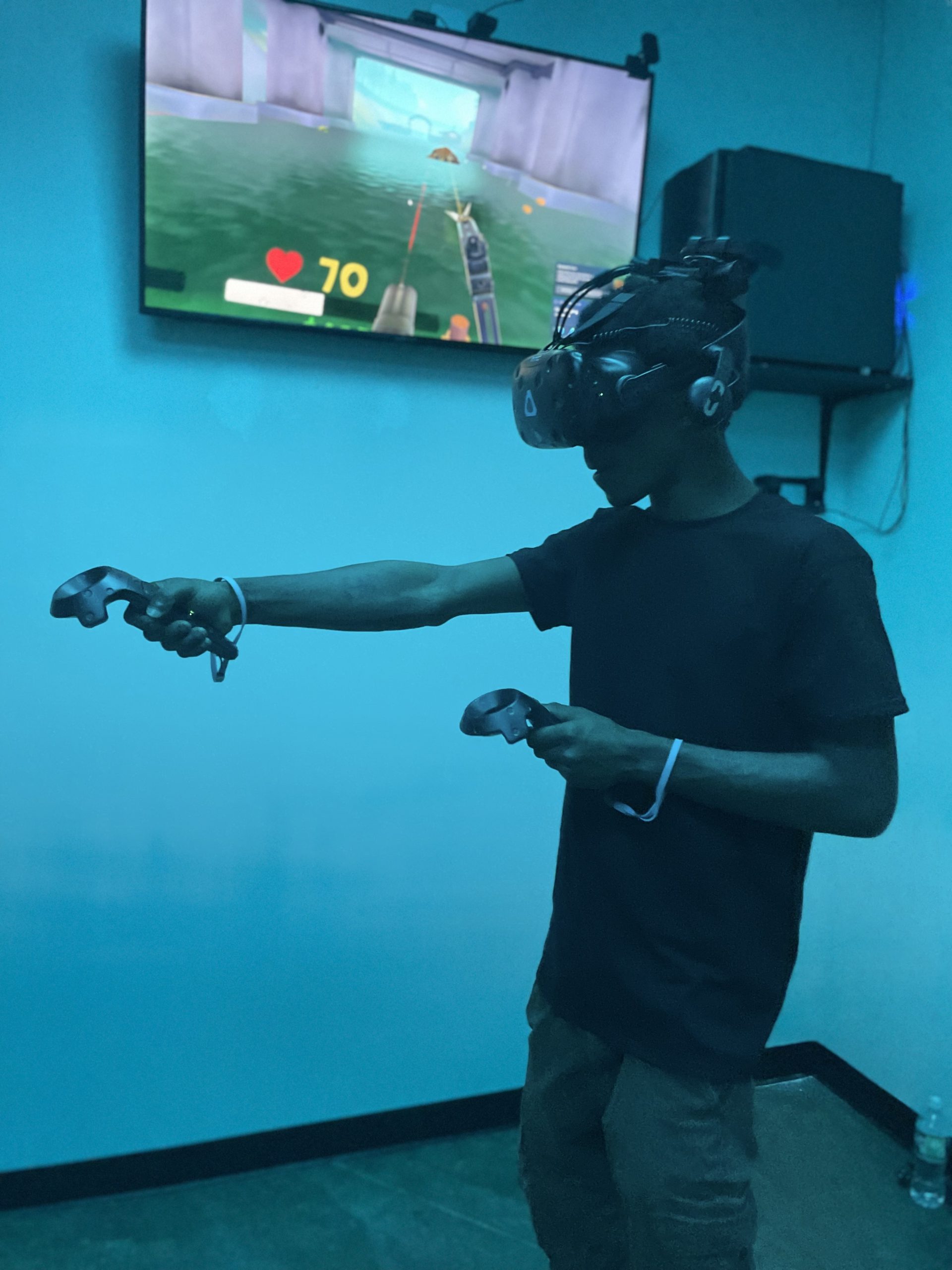 Choose your booking type

Suitable for new or experienced players, single or multiplayer, and includes a VR tutorial
Packages

You want to know exactly what you will play in the Arcade

Packages have 2 games selected by our staff
You choose a 3rd game during booking

Packages start at 60 minutes (increasing in 30 min increments)

If you choose a session longer than 60 minutes, you will play the 3 package games during the first 60 minutes, afterwards you can keep playing those games or select from our standard list of 30-40 games (Premium content & escape rooms are available for a small upcharge)

Freestyle play

Minimum of 60 minutes, can be increased in 30 min increments
Choose your games in the arcade and switch between games
Access to our full library of 60+ titles, all content included

Escape Rooms

Choose the specific VR Escape Room you would like to solve
You get up to 60 minutes to solve your chosen Escape Room
In game hints available and our staff is always happy to help

VR Quick Fix – 30 Min

30 minute session
Choose from our curated list of games suitable for a 30 minute session
After you choose what type of booking you want, follow the links to book for your # of players, date, time and duration of session.
Waiver
After booking your session, you will receive an email confirmation with a link to sign our digital waiver.  You will also be given the oportunity to forward it to others if you have a group booking.
Each participant is required to sign a waiver. If you are under the age of 18, you must have a parent or guardian fill and sign your waiver.  Complete the waiver prior to your visit to streamline your experience and get to the GOOD STUFF sooner!
On arrival
Check in for your booking.  You will then be brought to your VR stations and shown how to get into the headset/controllers.  We will then put you in a short VR tutorial to familiarize you with our equipment.  And then we will launch you into another Reality!
Staff is available to help you with any questions and tips/hints during your session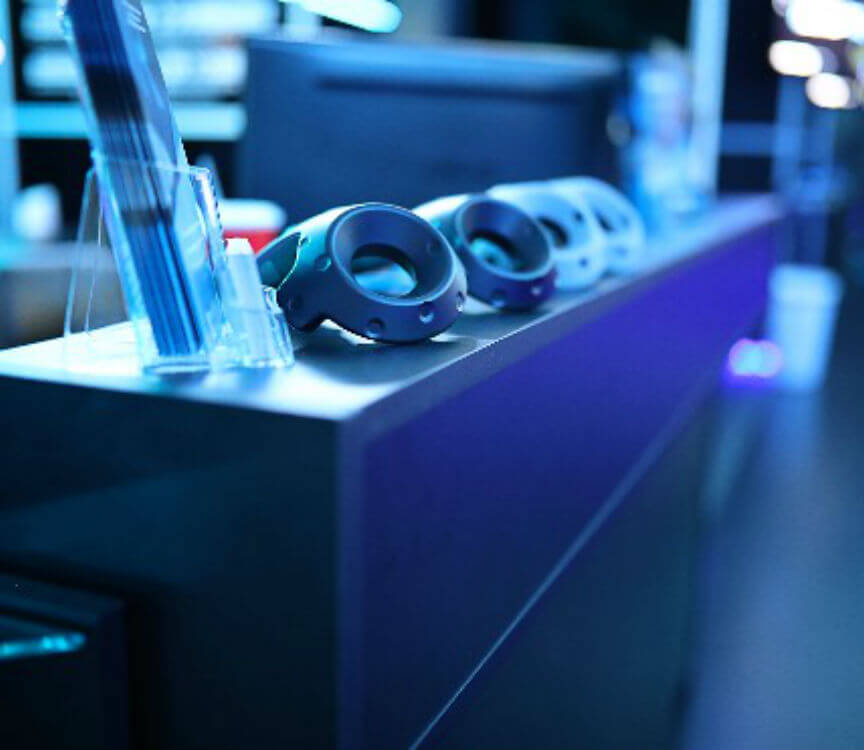 HOURS
Sunday
12pm - 9pm
Monday - Thursday
9am - 9pm
Friday
9am - 10pm
Saturday
10 am - 11pm
Pre-paid Bookings are guaranteed. Walk-ins based on availability