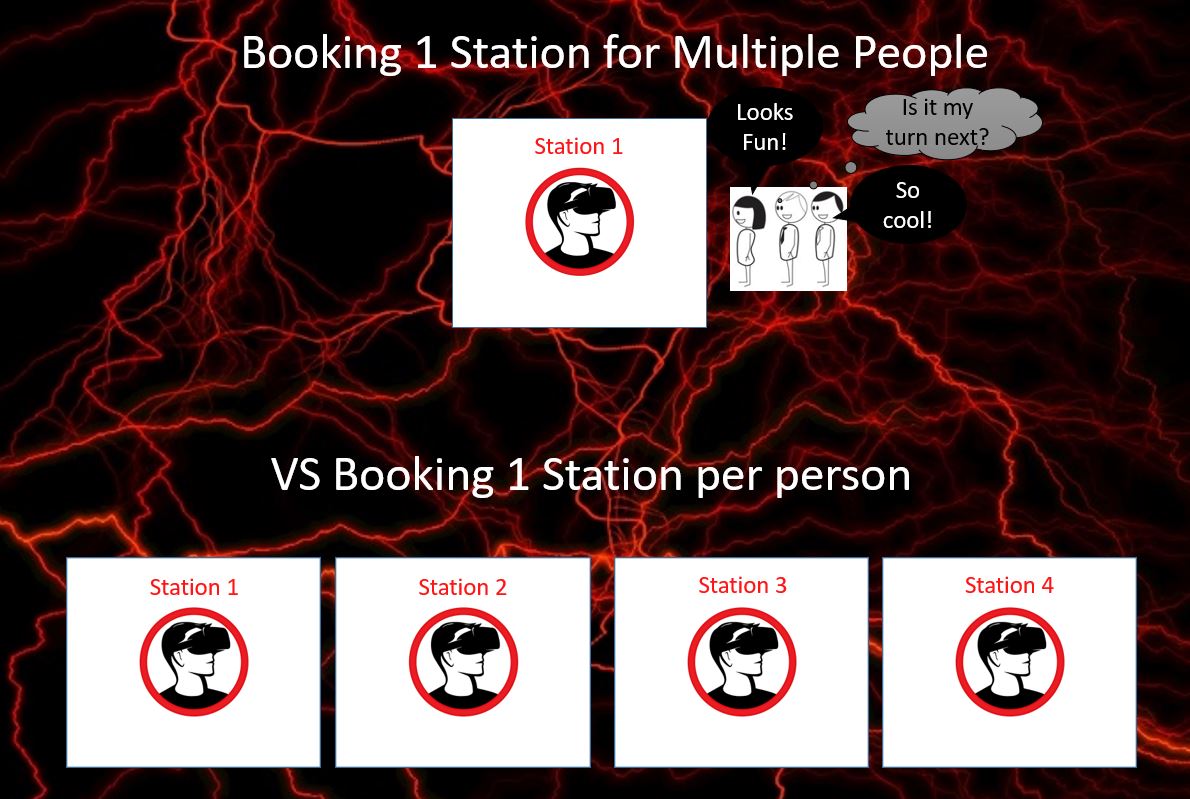 Book your room scale gaming station(s)
The VR Stations are equipped with 1 headset, 2 controllers, and many virtual reality games and experiences. During your session, you will have access to the entire library and can switch in and out at any time. When deciding on the number of stations to book, there are a few things to keep in mind:
Only 1 person is allowed in a station at a time.
Sharing a station is permitted, but we recommend booking one station per person for the best experience
To play

 

multiplayer games

 

with your group, you must book multiple stations
Please indicate in the booking notes any game or experience preferences: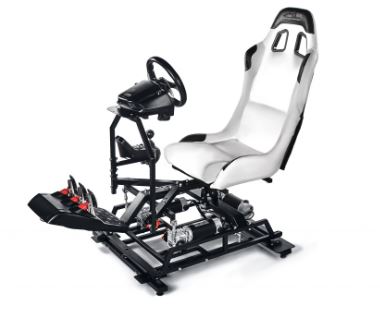 Moving VR Racing Chair
The Moving Racing Chair is equipped with 1 Oculus Rift headset, 2 controllers, a racing wheel, pedals, and a 50 inch display. When you turn the steering wheel the entire chair moves to simulate the real life movement you would feel in a car. When you go over a curb the car simulates the feeling.  Bet you can't wait to crash!
Only 1 person can play at a time (there's only 1 seat!)
Sharing is permitted
As we only have 1 of these stations there are no multiplayer options
You have the option of using the VR headset or the flat screen display for this experience. For some people with the chair moving in time with the game, VR it is a bit too real. So we give the option for anyone to prefers to use it without the VR headset to do so.
This is as real as it gets and it's a Blast!!
Tutorial & Waiver
After booking your stations, you will receive an email confirmation.  If you are new to VR, or just want a refresher, you will be given a tutorial upon arrival at Fixation. 
Each participant is required to sign a waiver. If you are under the age of 18, you must have a parent or guardian fill and sign your waiver. We recommend completing the waiver online prior to your visit. We also have waiver available at our location for your convenience.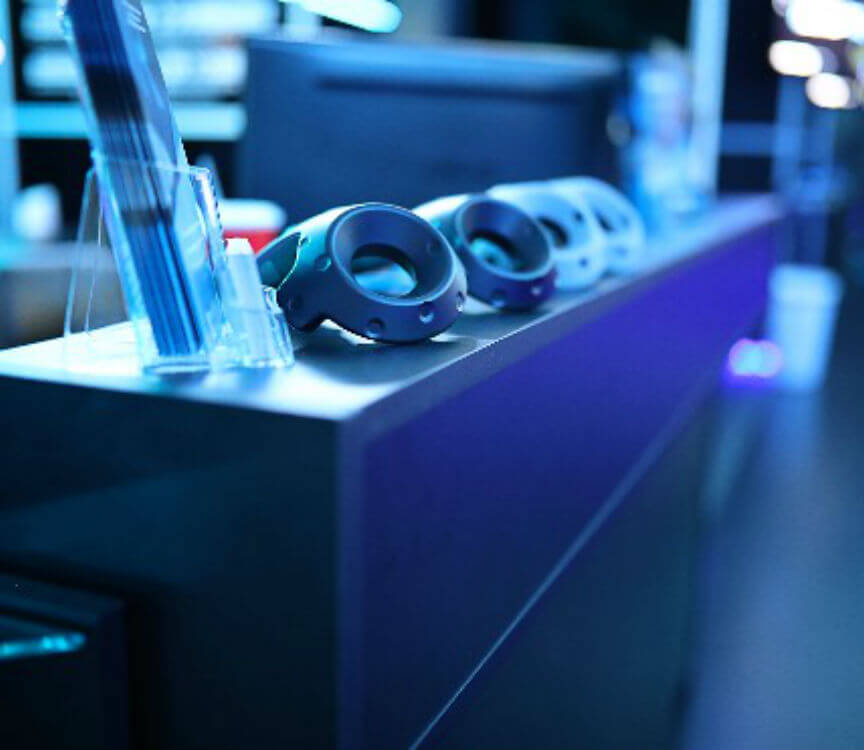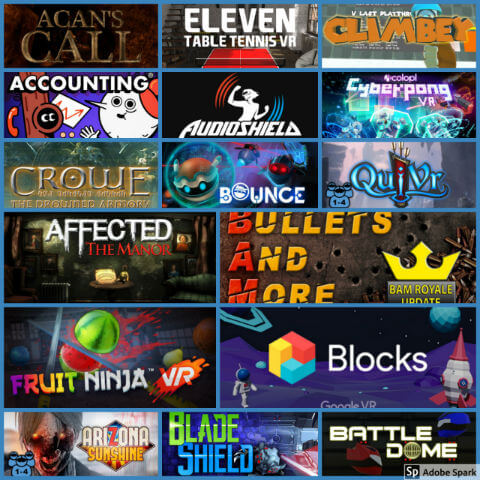 Any game at any time
With many virtual reality games and experiences, there's hardly ever a dull moment at Fixation. Pick and choose any game, at any time during your session. Yes, you can play any game at any time!
Multiplayer Games
One of the best aspects of virtual reality is sharing the experience with friends. We have dozens of multiplayer games that allow you to speak to, hear, and even see other players (avatars) through the headset. To play with others in your group, you must book multiple stations.  
HOURS
By appointment only
7 days a week
8:30 am - 11:30 pm
Limited spaces available